Body Treatments
Swedish Massage
Swedish massage is exceptionally beneficial for increasing the level of oxygen in the blood, decreasing muscle toxins, improving circulation and flexibility while easing tension.
Full body massage            £40.00
Back/30min Massage        £26.00
Warm Bamboo Massage
Using different lengths and widths of Bamboo it can help melt away the tension. The bamboo has a lasting effect as it is a deeper massage without the heavy pressure.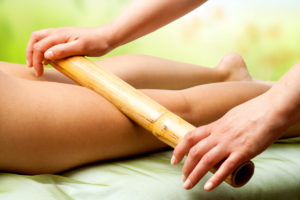 Full body massage             £46.00
Back/30mins massage       £33.00
Scalp, Face, Neck and Shoulder Massage
Using a special blend of oils to soothe and de-stress you and encourage relaxation
£33.00
Reflexology
A treatment to help rebalance the whole body. All by applying pressure to reflex points on your feet
£40.00
Me Time
My signature treatment that will revitalise and detox your body head to toe. Exfoliating away tired skin with a natural sugar scrub, softening the skin ready for a slow and deep lymphatic massage using a blend of oils that will stimulate the body. Finishing the treatment is a soothing moisturiser leaving you fresh and hydrated. (Includes an express facial)
£54.00
Face Treatments
Express Facial Massage
Wake up the muscles which will help tone and stimulate the muscles for a natural temporary face lift as well as promoting a relaxing treatment.
£24.00
Express facial
A quick way to brighten your skin up. Enjoy a double cleanse, followed by a mechanical exfoliation and a soothing mask. This express facial includes a scalp massage and is finished with a nourishing moisturiser.
£26.00
Indulgence Facial
A great way to relax with an effective blend of naturally derived ingredients. Your facial will include cleansing methods, mask, exfoliation, tone and nourishing moisturiser and serums. You will also let everything go with a scalp, face, neck and arm massage throughout the facial.
£40.00